Yeah I know… so many passwords to worry about!
But having an effective and clear password management strategy is crucial these days.
Hackers don't need to "hack" your computer anymore… they just need access to your online accounts. After all, cloud is everywhere and chances are you have more sensitive information online than in your hard drive.
Here's an infographic with four easy to follow tips on getting stronger passwords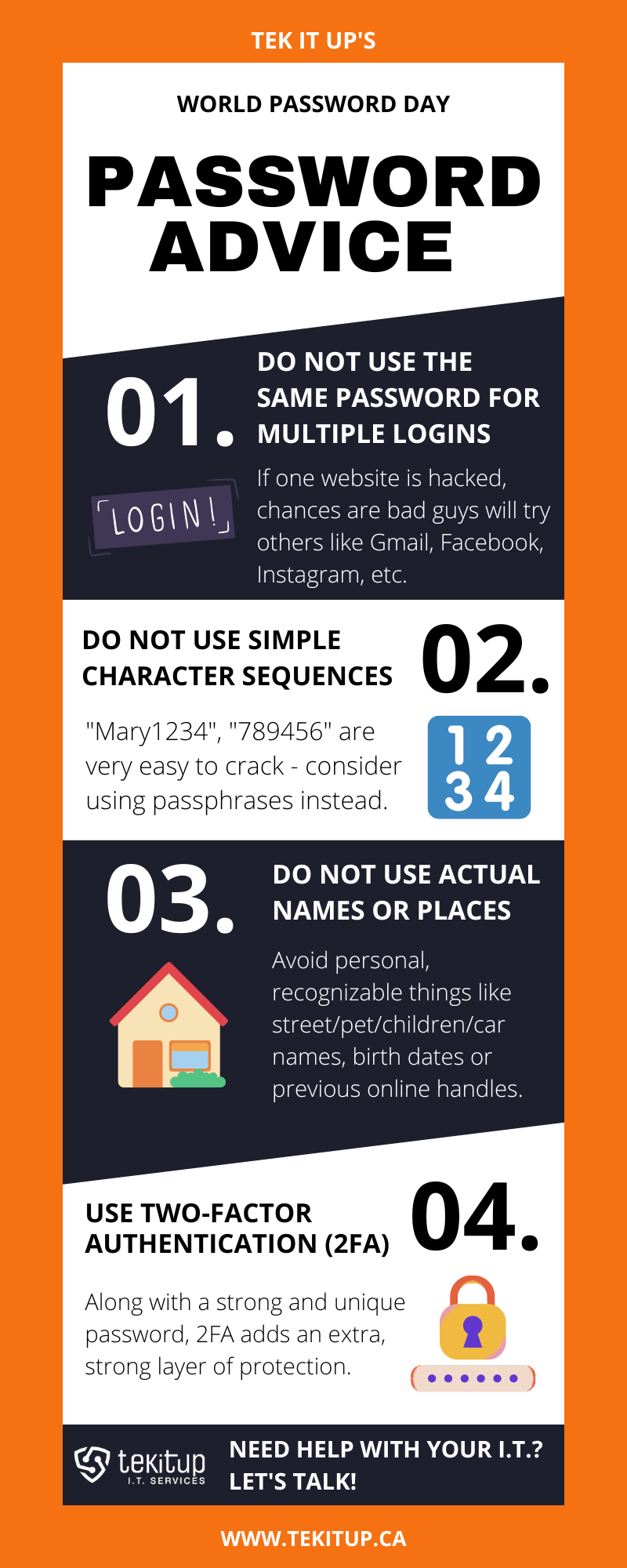 Need more cybersecurity tips or training for you or your business?
Reply, give me a call at 905-824-1111 or book a free consultation HERE.